1920x1200 Wallpaper
Artist Comment
Guess who is back from dead! I'm getting rid of all wallpapers i've done. It's gonna take a while, but this is going to happen, sooner or later, with all wallpapers that i almost finished. This is one of them.
Original screenshot: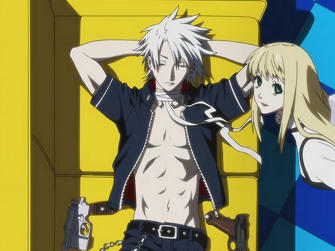 Program: AdobePhotoshopCS6
The original version is actually 2048x1536 resolution, as it is the full image.
I finished this in 2011, i still wonder why i haven't uploaded it yet. I fixed some things so this is it.
DO NOT REDISTRIBUTE, REUPLOAD, EDIT, CLAIM AS YOUR OWN, SELL, OR REMOVE MY SIGNATURE. FOR PERSONAL USE ONLY.
edit: okay, i tried to upload 2048 version but it keeps resizing it to 1920 and squishing it... why?
I guess ill just upload 2048 version as alternative....
edit 2: it squished the img again, any ideas why?
More Dogs: Bullets and Carnage Wallpapers
Browse Dogs: Bullets and Carnage Gallery: Recent | Popular.
Comments
The color of the neck makes it look like it's part of her hair. Great work otherwise!
page 1 of 1 1 total item
Only members can post comments, please register.