1920x1200 Wallpaper
Artist Comment
----------------------
Hello;
This is an older wallpaper of mine. Made for Wallpaper Games @ Animepaper.net: Match 12; "Bride Wars" but is no longer available over here. So, it is being uploaded here and linked to WG@AP Archive Blog @ Wordpress. Check it out ! Maybe you can help find a few missing walls.
Anyways, this wall took like at least a year and a half or maybe 2. I know it was a long time.
Mostly, everything but the tree's in the back were all vectored. And maybe not some bushes... I don't remember.
But the character Vectors are from the Manga. The image I used came from 'The Oracle' > http://www.soul-hunter.com/sailormoon/gallerymanga/wedding/007.gif [Image may not show by clicking alone.]
Main Vector Image: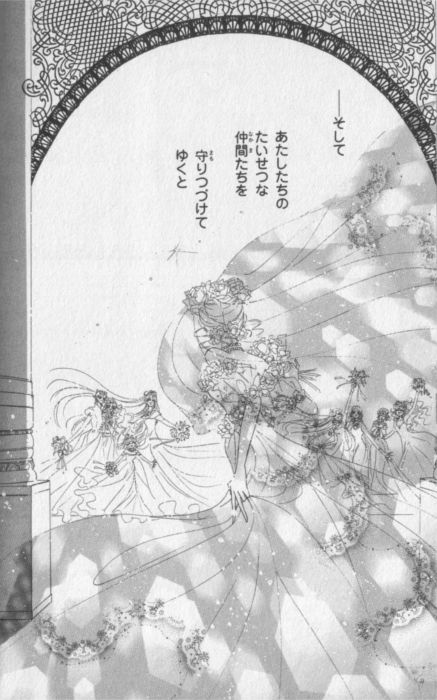 Window Image:
So, I know that characters aren't the classic anime images we are all use to but for a manga version. Of which I do not do regularly - in vector form or from such a hard image - I think it turned out rather well.
Could it use a little improvement? After all this time. Maybe a little but I am not going to touch it because it reminds me of who I was back then. Perhaps, someday I'll start re-viving and re-editing walls. But not anytime soon. Plus, this is here for the WG@AP Archive Blog. So, a natural state is best.
Thanks for viewing and Take Care!
[Special thanks: God/Jesus/Holy Spirit]
::Angel::
More Bishoujo Senshi Sailor Moon Wallpapers
Browse Bishoujo Senshi Sailor Moon Gallery: Recent | Popular.
No comments yet
Only members can post comments, please register.