1280x1024 Wallpaper
Artist Comment
Saint Seiya artbook is the most beautiful thing I've ever seen. Each character is drawn extremely detailed . I have made three wallpapers using these arts and they are the most complicated I've ever done .
What can I say about this one... Well, first of all, I wanted to make it fantastic and sparkling . I knew that there should be a lot of stars in the sky and The Moon, very big moon that would catch the eye. And if I easily found texture with the moon, it turned out really difficult to find any picture with stars that would be enough large. Secondly, I decided to but my beautiful butterfly near the lake.It is reasonable, isn't it? I was really lucky to find a photo with lake that ends with the city lights. I but this on another with a bridge , gathered other layers, added small butterflies and the reflection of the clouds.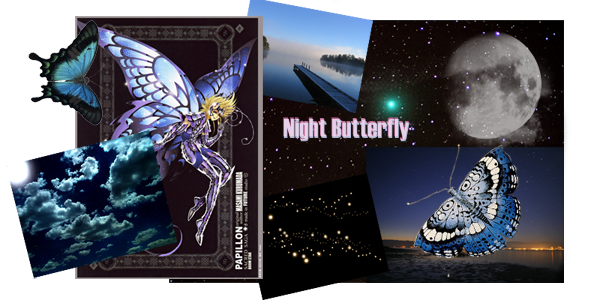 Scan: minitokyo (thank you )
Background pics: google
Textures: Deviantart
PS CS2
Time: about 3 hours
More Saint Seiya Wallpapers
Browse Saint Seiya Gallery: Recent | Popular.
Comments
Wow the wings are so beautiful~! And the bg was done really nicely :DDD *love love*

I like this one very much. Can it be used for commercial purposes? Do you have any license?

merged: 05-31-2010 ~ 01:43pm
Thank you so much for your quick answer :)

awesome fantasy world.love d glitz surrounding the butterfly and love also d moon

nice pic~~~
I like the color and the feeling:)
page 1 of 1 4 total items
Only members can post comments, please register.